LES BEST DESIGN 2 Collection
Alinéa Through the mesh slips a world of make-believe
Patterned broadloom carpet, perfect for hotels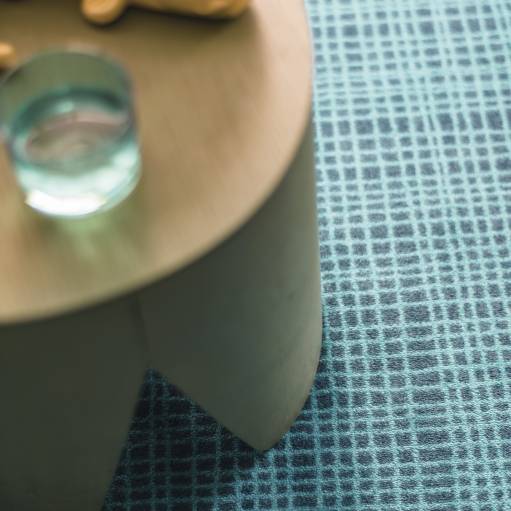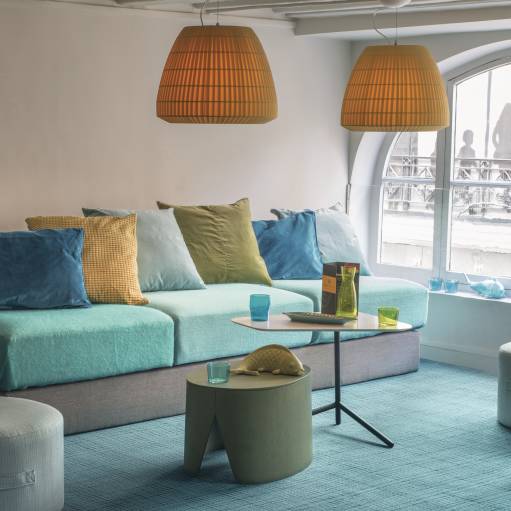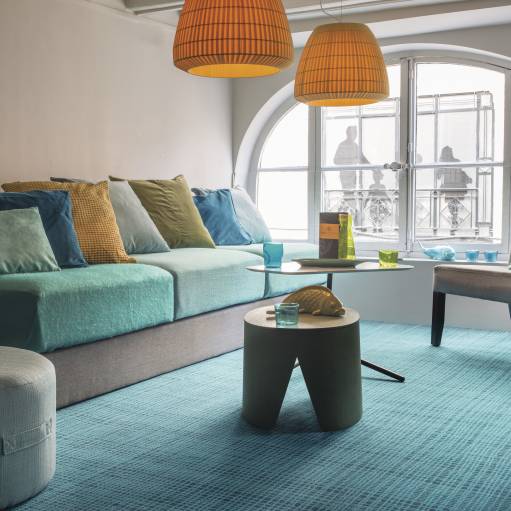 Patterned broadloom carpet, perfect for hotels
As if emerging from deep beneath the surface of the Mediterranean to stretch across the water, Alinéa is a patterned carpet that brings to mind a fishing net in a Homeric epic. Maybe it belongs to Poseidon, the god of the sea… Delicate yet robust, with a stirring irregularity, its reach extends endlessly, accentuating the perspective of smaller spaces.
The motif of this carpet is available in a palette of impactful tones: 3 vivid colours, 3 warm colours and 3 neutrals, all of which bring warmth and life to interiors that need an injection of personality.
This broadloom carpet is perfect for hotels thanks to its U3SP3E1C0 classification, a symbol of high resistance to even the most intensive traffic.
Technical details
Features
Structure
Tufted carpet, printed Saxony
Total weight (g/m²) - NF ISO 8543
2285 g/m²
Tightening - NF ISO 1763
47
Impact noise insulation
ΔLw 30 dB
Airborne noise absorption
αω 0.25
Antistatic velvet
2kV
Thermal resistance
< 0,15 m² C°/W
Design repeat : Width x Height (cm)
132 x 92,5



Customisation
From an idea to completion in a single step
Choose Balsan's personalisation option and carpet your space a thoroughly different way.

Collections
Because there is a story behind every product, Balsan invites you to explore the collections.