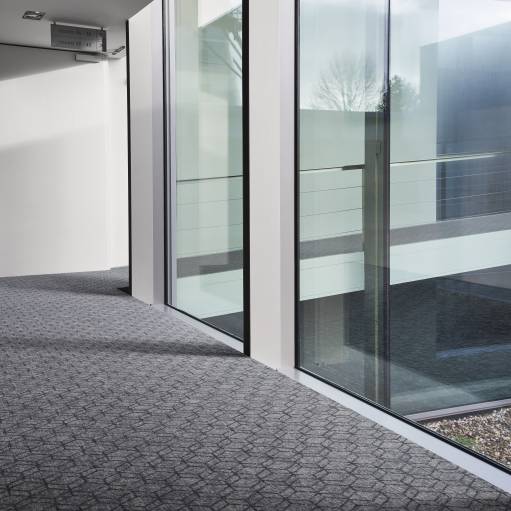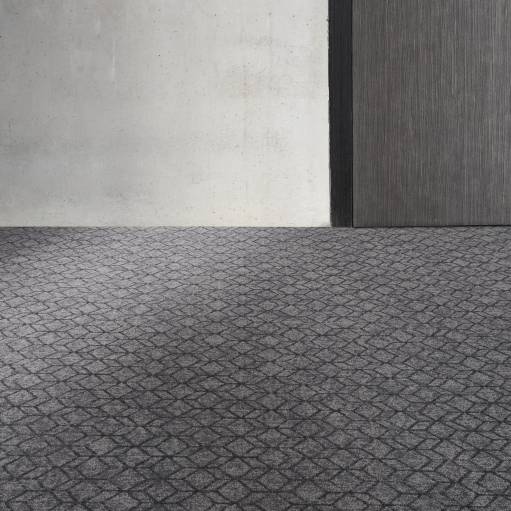 3D carpet, perfect for hotels
Trompe-l'œil, Cubism, kinetic art… These significant artistic trends appear to come together in Echo, a carpet that creates an illusion of relief, which bounces from 3D motif to 3D motif. This vibrant carpet with infinite facets brings life to an interior and redefines its scale, particularly in colder spaces or those with high ceilings.
The four soft shades of this 3D carpet, which are available in tones of concrete grey, are lifted with a true blue or a deep, bright red. Our luxury carpet Echo (U3SP3E1C0 classification) retains its 3D effect over time, even in places with heavy traffic such as hotel corridors and lobbies.
Technical details
Features
Structure
Tufted carpet, printed Saxony
Total weight (g/m²) - NF ISO 8543
2285 g/m²
Tightening - NF ISO 1763
47
Impact noise insulation
ΔLw 30 dB
Airborne noise absorption
αω 0.25
Antistatic velvet
2kV
Thermal resistance
< 0,15 m² C°/W
Design repeat : Width x Height (cm)
8 x 11



Customisation
From an idea to completion in a single step
Choose Balsan's personalisation option and carpet your space a thoroughly different way.

Collections
Because there is a story behind every product, Balsan invites you to explore the collections.