LES BEST DESIGN 2 Collection
Mikado Escaping lines in an infinite space
A contemporary patterned carpet, perfect for hotels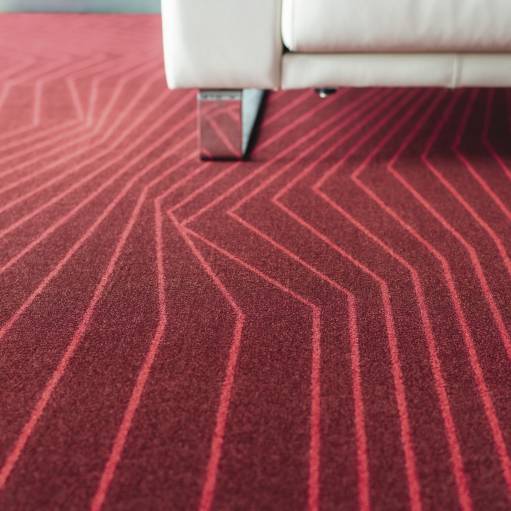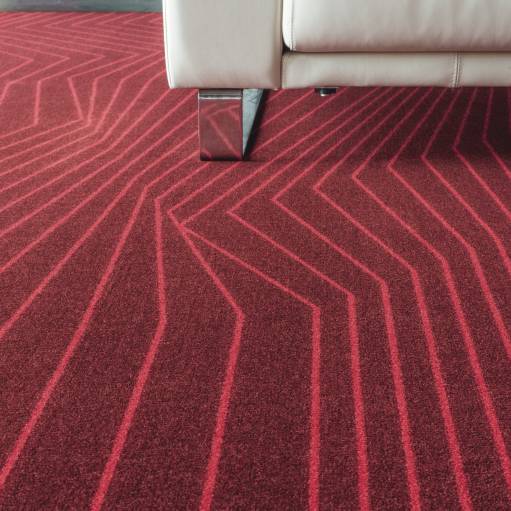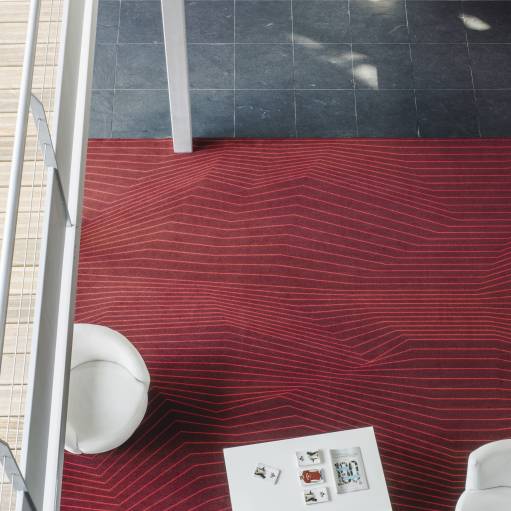 A contemporary patterned carpet, perfect for hotels
Just like in a video game, the lines on our contemporary carpet Mikado seem to bypass imaginary obstacles in the blink of an eye, without ever stopping or crossing. They compose a digital landscape which extends forever like a gigantic electric grid.
Depending on your choice of colour (there are 6 shades available, including a scarlet red and a navy blue), the contrasting effect and dynamism of our Mikado carpet will be more or less impactful. Whatever you decide, our patterned carpet Mikado will display its vast contemporary pattern to best effect in a large space such as a lobby. Its high quality means that you can trust it to withstand heavy traffic, making it perfect for your hotel reception area.
Technical details
Features
Structure
Tufted carpet, printed Saxony
Total weight (g/m²) - NF ISO 8543
2285 g/m²
Tightening - NF ISO 1763
47
Impact noise insulation
ΔLw 30 dB
Airborne noise absorption
αω 0.25
Antistatic velvet
2kV
Thermal resistance
< 0,15 m² C°/W
Design repeat : Width x Height (cm)
396 x 642



Customisation
From an idea to completion in a single step
Choose Balsan's personalisation option and carpet your space a thoroughly different way.

Collections
Because there is a story behind every product, Balsan invites you to explore the collections.