LES BEST DESIGN 2 Collection
Swing Vintage decor to a jazz beat
A vintage carpet, perfect for your hotel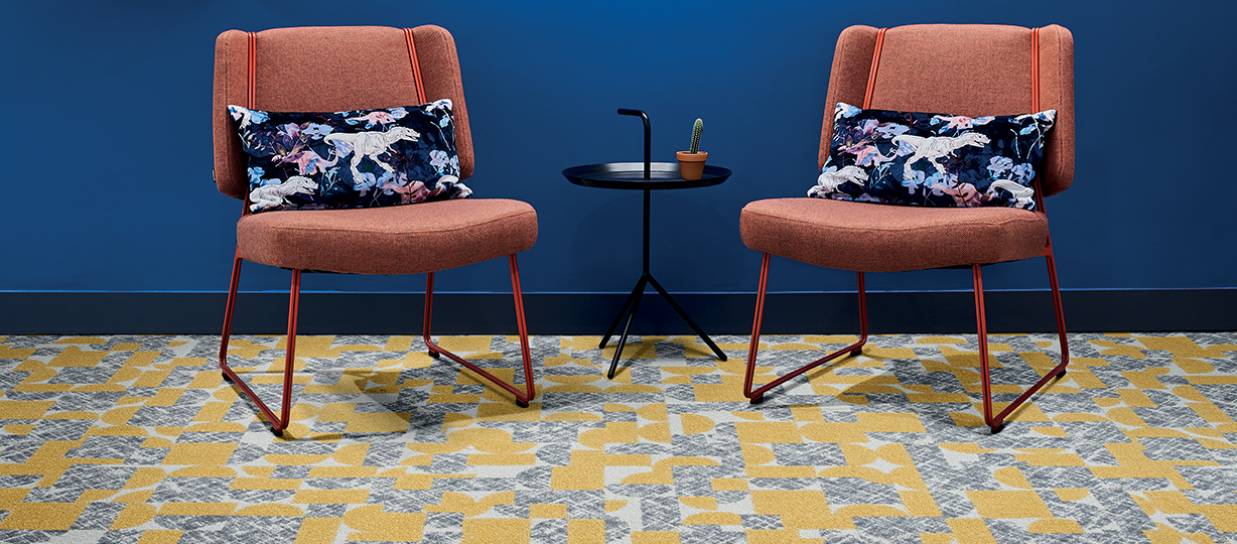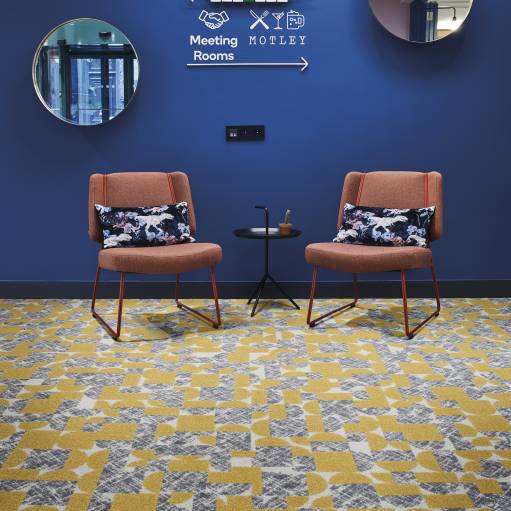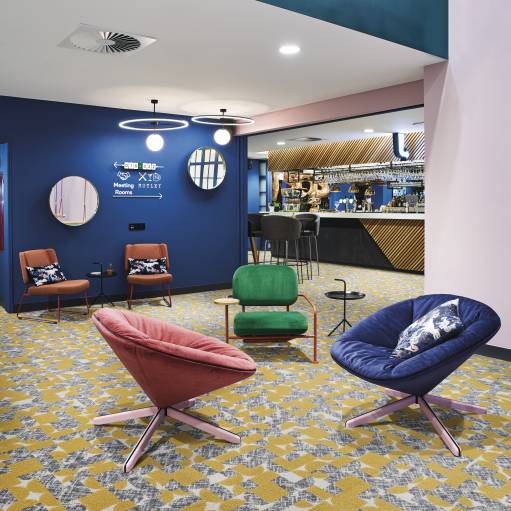 A vintage carpet, perfect for your hotel
The inspiration for our Swing carpet is retro – it evokes the carefree era when the wild rhythms of jazz were popular. In semi-circles, squares or rectangles, the colourful blocks and hatched lines of the vintage carpet Swing interlock randomly in a pop composition that makes the floor dance.
This unfettered geometry boosts the vintage spirit of an authentic decor, adding a warm and familiar "how it used to be at home" feel. A perfect pattern for a waiting or lounge area in a hotel, the decorative carpet Swing is available in 6 trios of colours, including contrasting and tonal shades. This decorative designer carpet is extremely hard-wearing (U3SP3E1C0 classification) and suitable for areas subject to repetitive footfall.
Technical details
Features
Structure
Tufted carpet, printed Saxony
Total weight (g/m²) - NF ISO 8543
2285 g/m²
Tightening - NF ISO 1763
47
Impact noise insulation
ΔLw 30 dB
Airborne noise absorption
αω 0.25
Antistatic velvet
2kV
Thermal resistance
< 0,15 m² C°/W
Design repeat : Width x Height (cm)
132 x 128



Customisation
From an idea to completion in a single step
Choose Balsan's personalisation option and carpet your space a thoroughly different way.

Collections
Because there is a story behind every product, Balsan invites you to explore the collections.