Darius Dalle Sonic Confort A carpet tile for busy spaces with a hand-woven look
A timelessly chic structured carpet tile made using Econyl® solution-dyed yarn!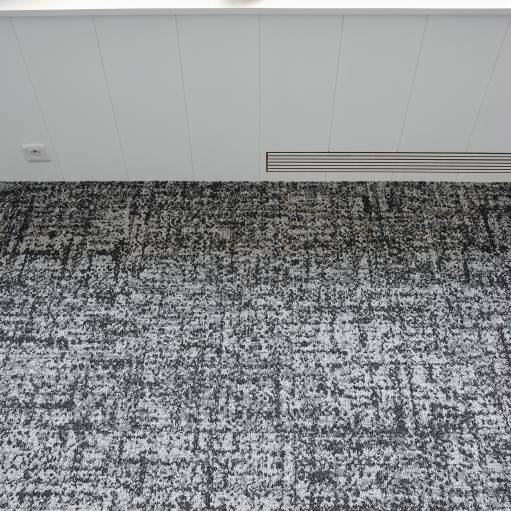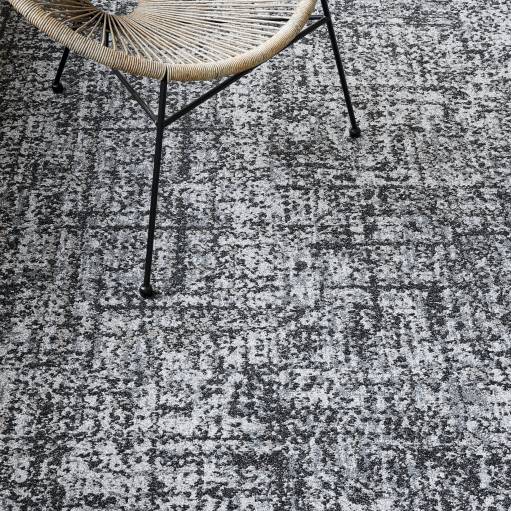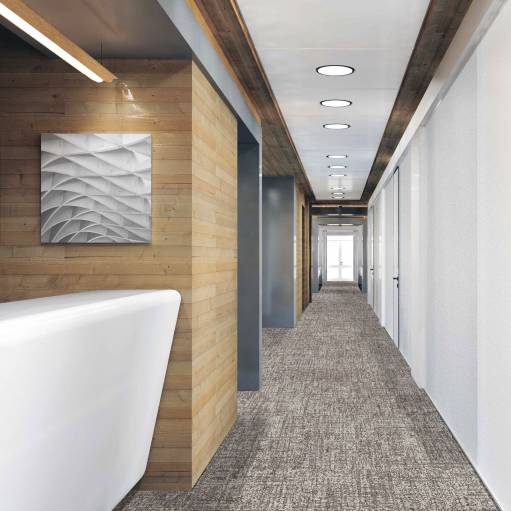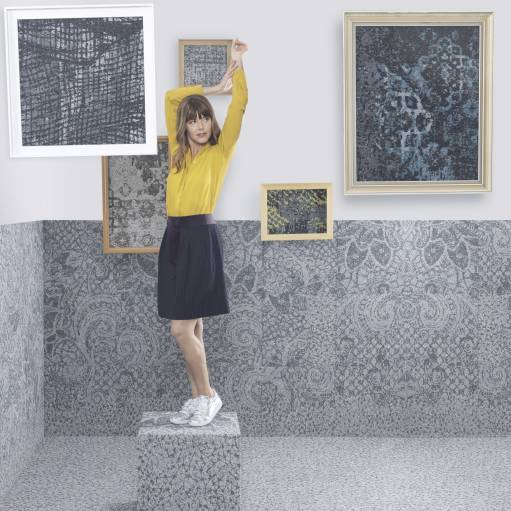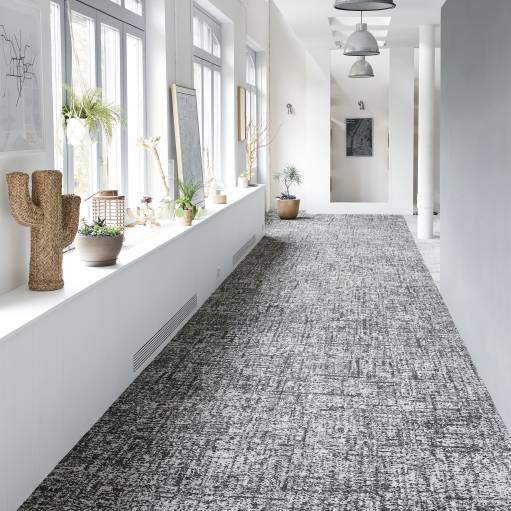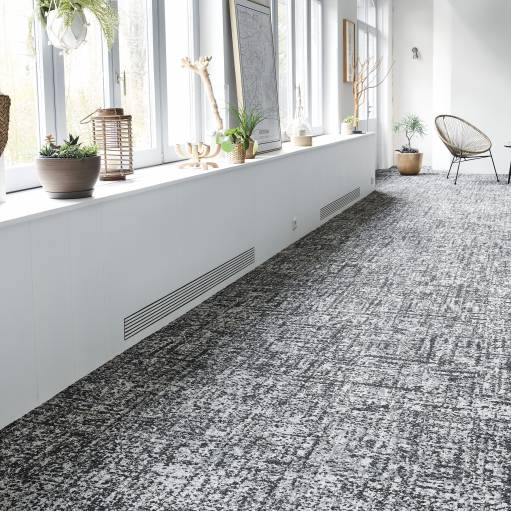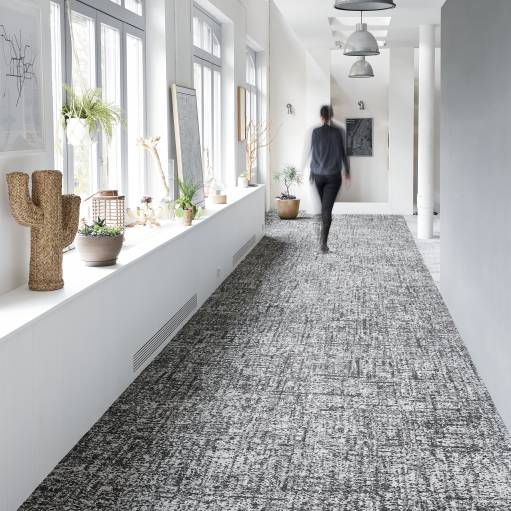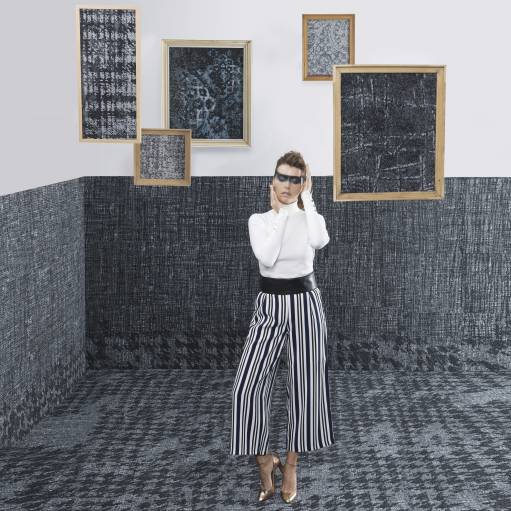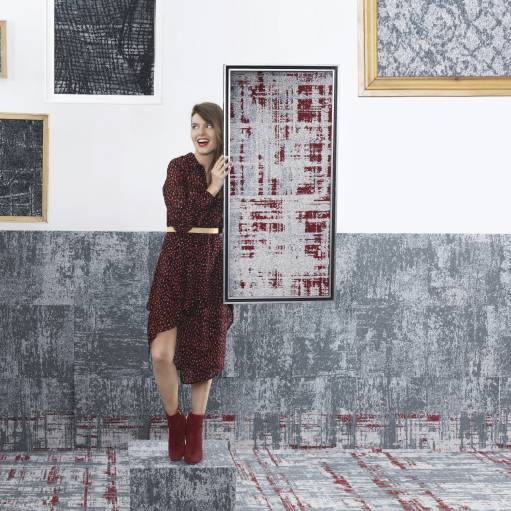 A timelessly chic structured carpet tile made using Econyl® solution-dyed yarn!
Darius Dalle Sonic Confort is a contemporary carpet tile available in standard format in two subtle harmonies: Mottled Grey and Linen Beige. Encapsulating the artisanal feel of French Haute Couture, it is sure to please! This carpet tile does not feature any transitions, and its uniformity makes it ideal for all your shared hotel or office spaces. Feel free to combine both Darius Dalle Sonic Confort harmonies for a play on understated and classic styles in all your interiors. Made entirely from solution-dyed polyamide yarn that is exceptionally hard-wearing, this structured carpet tile resists heavy footfall while retaining its supremely comfortable feel, making it perfect for even the most sensitive of feet! If you have more than 800 m² of space to cover, why not experiment with the artistic possibilities offered by the Carré Couture collection: use a Majda transition tile to combine the Darius Dalle Sonic Confort tile with a complementary Noura pattern. When assembled together, these versatile transition tiles can be arranged in strips, in a chevron pattern or any other graphic layout, creating subtle geometrical patterns to define your open spaces in fresh, new ways. To explore the various possibilities provided by our carpet tiles, visit our Design Studio or contact our design experts.




Customise laying
2. Drag the tiles into the configuration tool
Fill
fill all with selected colour
Technical details
Features
Composition
100% regenerated solution dyed nylon ECONYL®
Structure
Textured loop pile carpet tile - MBrodery Technology
Total weight (g/m²) - NF ISO 8543
5430 g/m²
Tightening - NF ISO 1763
38
Impact noise insulation
ΔLw 35 dB
Airborne noise absorption
αω 0.35
Antistatic velvet
2kV




Customisation
From an idea to completion in a single step
Choose Balsan's personalisation option and carpet your space a thoroughly different way.

Collections
Because there is a story behind every product, Balsan invites you to explore the collections.