Carré Couture: Luxury Carpets for a Multi-Format Collection!
With its Carré Couture structured carpet collection, Balsan provides all the style and harmony of the French Couture collection...squared! Here, design reaches its apogee to adorn your interior with a resolutely chic and timeless style, available in both broadloom and tile (50 x 50 cm and 1 x 1 m) formats.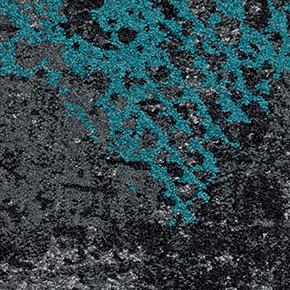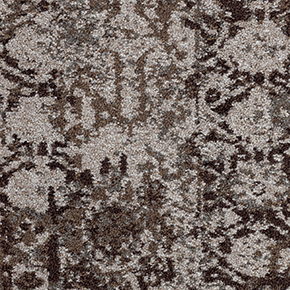 From lace effects to embroidery, net, houndstooth and semi-plain looks, all of fashion's finest motifs are incorporated to bring a refined touch to these luxury carpets for an extra dose of style. To achieve this degree of sophistication, Carré Couture uses MBrodery technology to marry creative flair with extreme attention to detail and remarkable resistance. 
This collection can also be combined with the plain Pilote² range, which includes no fewer than 44 different colours. This way, you are guaranteed absolutely unique flooring.
Standard Designs: A Strong Option for your Interior
Adorn your floors with Carré Couture tiles and French Couture broadloom – no minimum surface area required! Four designs and five products are available to combine in tile and broadloom formats to fire your creativity: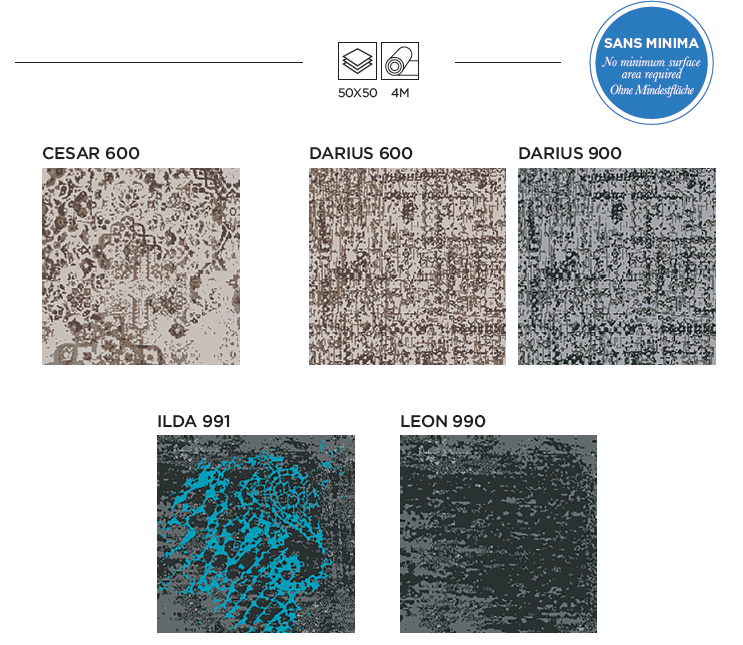 The strength of custom design with our contemporary carpets
Customise your hotel or office floors by combining one or several designs with a coloured harmony selected from the "Color My MBrodery" colour chart (32 possibilities).
>400m²
This customisation tool can be used for orders starting at 400 m2 in two formats: 50 x 50 cm tiles or our more traditional 4-metre wide broadloom carpets.
>800m²
Playing with Transitions (Link): Solo or Combined: The Carré Couture collection also showcases transition tiles designed to creatively delineate spaces. This collection is made to order for surfaces from 800 m². Part-patterned, part-semi-plain, these carpet tiles open up unexplored creative combinations to adorn your interior. Used as a transition, they allow two patterns or two colourways to be faded together. When assembled together, these versatile tiles can be arranged in strips, in a chevron pattern or in any other graphic layout to give your spaces new definition and to create a superbly sophisticated, ultra-modern effect.
For surface areas of 800 m2 or more, you can switch up to two colours using the 44 Econyl® solution-dyed yarn colours in the Pilote² range to enhance your creation for amazing results!
>2000m²
For large-scale projects starting at 2,000 m² (office open spaces, entire hotel, casino or cinema renovations, station or airport lounges), you can combine several designs and three formats: 50 x 50 cm tiles, giant 1 x 1 m tiles (new) or broadloom within a single colour harmony.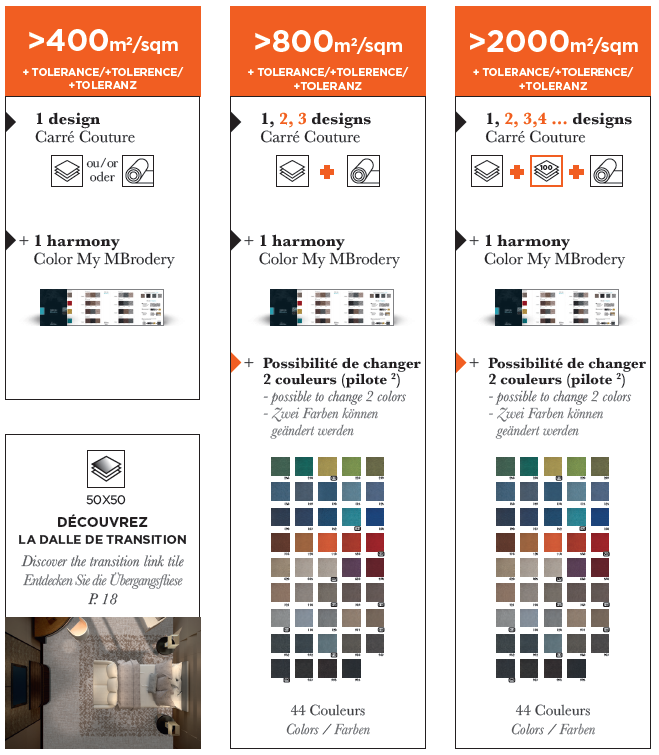 Let your imagination run wild! Mix and match different patterns to customise your carpet in the Balsan Design Studio Balsan.

Customisation
From an idea to completion in a single step
Choose Balsan's personalisation option and carpet your space a thoroughly different way.

Collections
Because there is a story behind every product, Balsan invites you to explore the collections.