Léon Dalle Channel an embroidered style with this structured carpet tile
A concrete-effect structured carpet tile made entirely from recycled Econyl® solution-dyed yarn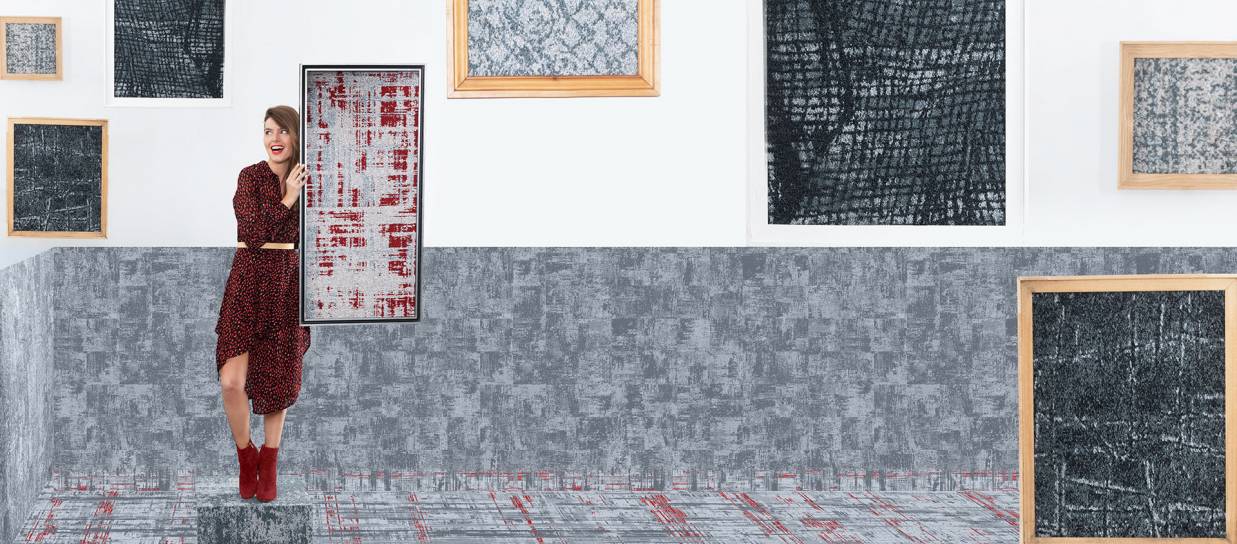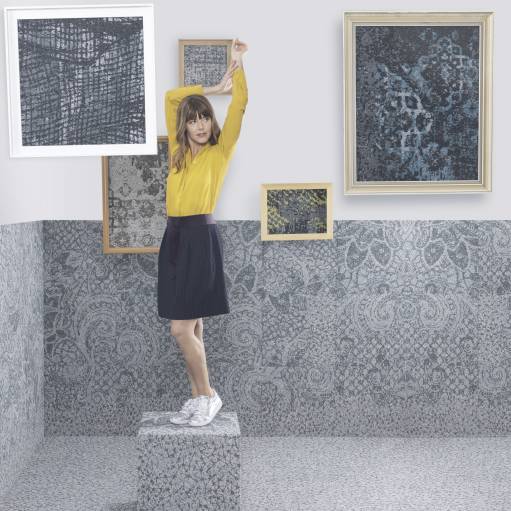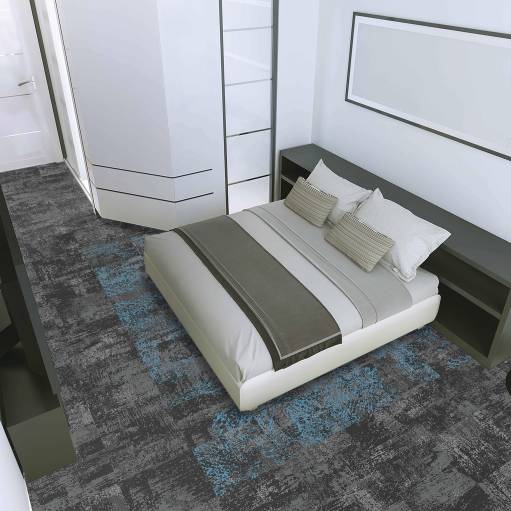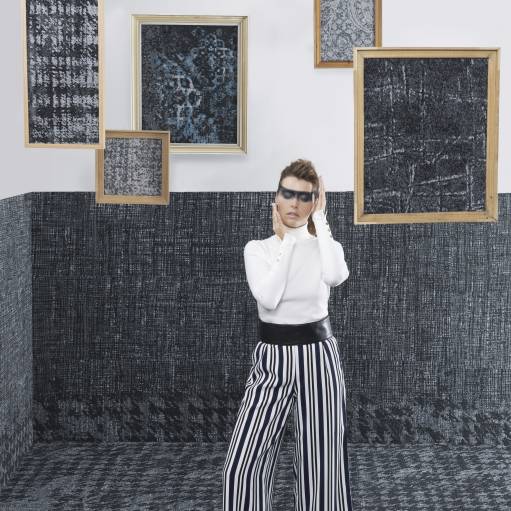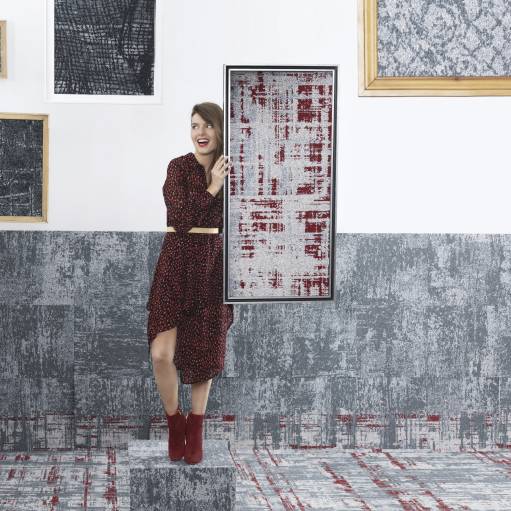 A concrete-effect structured carpet tile made entirely from recycled Econyl® solution-dyed yarn
The unique relief effects adorning our Léon tile, which is available in a standard deep black colour, creates a beautiful interplay with your lighting that recalls the most famous abstract paintings. This structured carpet tile is ideal for combining with the patterns on the other standard 50 x 50 cm tiles that make up the Carré Couture collection of carpet tiles and broadloom carpets.
When you order over 400 m², you can choose the colour of your design from the 32 harmonies offered by our Design Studio. Our stylists are also taking things a step further by giving you the chance to customise all your shared and private hotel and office spaces over 800 m² using transitions designed within a single colour harmony. To vary your patterns and show this luxury contemporary carpet off at its best, here are our recommendations for combining the Léon Dalle with other Balsan products. Use the Samir carpet tile to link the Léon Dalle with the fashionable tartan print adorning the Daphné. If you are looking for something simpler, opt for Léon Link transition tiles all assembled together.
Whether you lay them in strips or as chevrons, the patterns on the versatile structured Léon Dalle will create a highly contemporary bold effect. Featuring a pile weight of 1050 g/m², this pattern has two major advantages: resistance to heavy footfall (category 33) and a comfortable, relaxing feel underfoot.




Customise laying
2. Drag the tiles into the configuration tool
Fill
fill all with selected colour
Technical details
Features
Composition
100% regenerated solution dyed nylon ECONYL®
Structure
Textured loop pile carpet tile - MBrodery Technology
Total weight (g/m²) - NF ISO 8543
5210 g/m²
Tightening - NF ISO 1763
38
Impact noise insulation
ΔLw 27 dB
Airborne noise absorption
αω 0.25
Antistatic velvet
2kV
Thermal resistance
< 0,15 m² C°/W




Classification
N° Green Label Plus:
GLP100118

Customisation
From an idea to completion in a single step
Choose Balsan's personalisation option and carpet your space a thoroughly different way.

Collections
Because there is a story behind every product, Balsan invites you to explore the collections.