FRENCH COUTURE SOFT Collection
Léon Soft The grey-black shades so beloved of couturiers
A carpet freely inspired by the great masters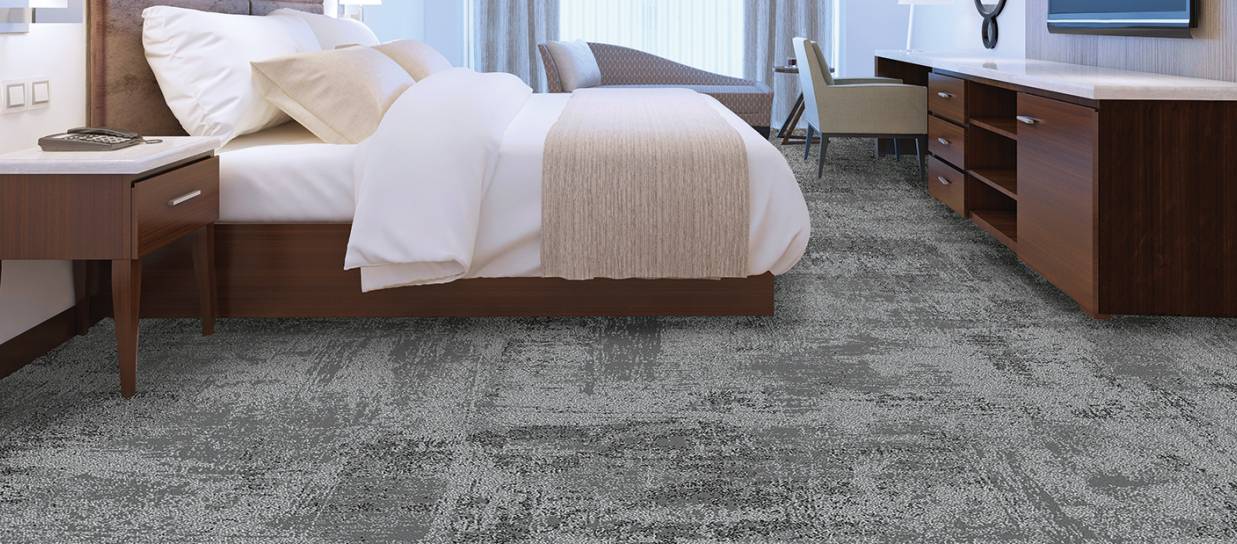 A carpet freely inspired by the great masters
French Grand Couturiers have always loved to take their inspiration from the Grand Masters of fine art. Leon Soft, with its mixture of depths and its deep and structured black is reminiscent of a number of works by illustrious painters. Leon Soft is therefore designed exclusively in black, and is composed of 100% solution-dyed polyamide fibres. Full Colors technology provides improved resistance to discolouration as well as easy maintenance (including the use of harsh cleaners). Leon Soft is also heat-resistant and is compatible with some underfloor heating systems. The French Couture collection is certified by GUT, a German body which endorses environmentally friendly floor coverings.
Technical details
Features
Composition
100% solution dyed nylon
Structure
Tufted carpet, cut pile
Total weight (g/m²) - NF ISO 8543
2800 g/m²
Tightening - NF ISO 1763
40
Impact noise insulation
ΔLw 30 dB
Airborne noise absorption
αω 0.25
Antistatic velvet
2kV
Thermal resistance
< 0,17 m² C°/W
Design repeat : Width x Height (cm)
396 x 732



Customisation
From an idea to completion in a single step
Choose Balsan's personalisation option and carpet your space a thoroughly different way.

Collections
Because there is a story behind every product, Balsan invites you to explore the collections.