FRENCH COUTURE SOFT Collection
Léon Soft The grey-black shades so beloved of couturiers
A carpet freely inspired by the great masters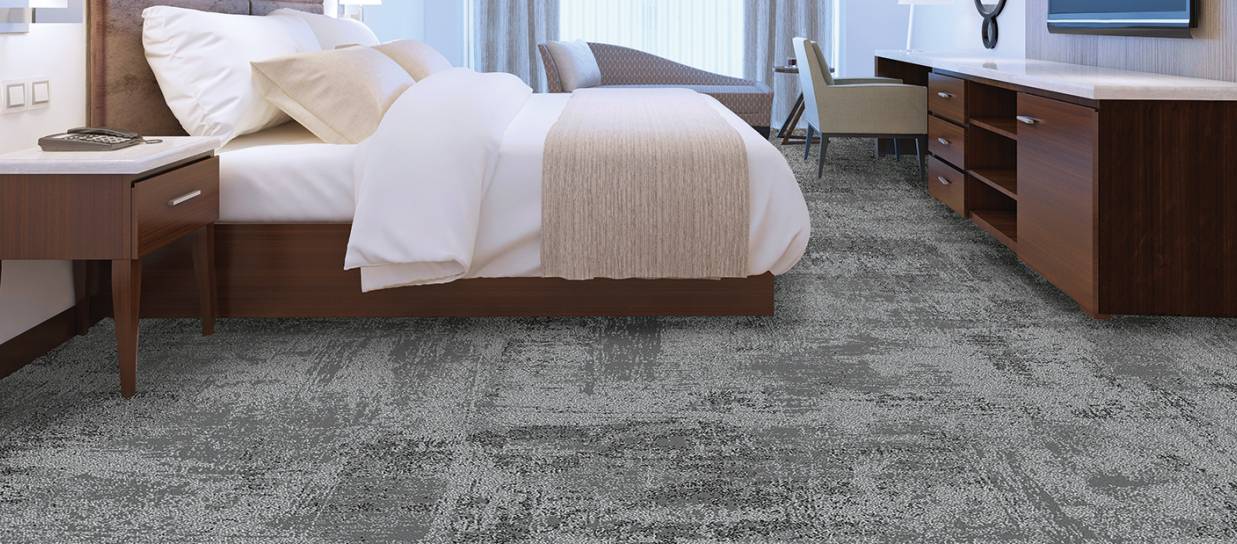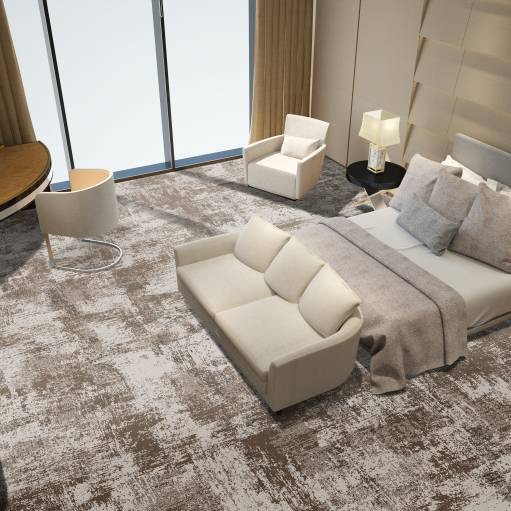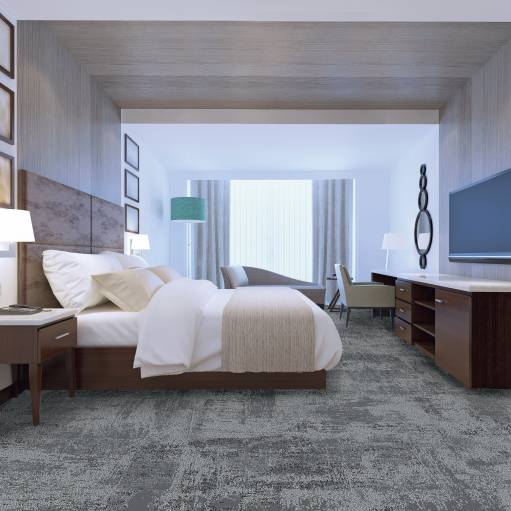 A carpet freely inspired by the great masters
French Grand Couturiers have always loved to take their inspiration from the Grand Masters of fine art. Leon Soft, with its mixture of depths and its deep and structured black is reminiscent of a number of works by illustrious painters. Leon Soft is therefore designed exclusively in black, and is composed of 100% solution-dyed polyamide fibres. Full Colors technology provides improved resistance to discolouration as well as easy maintenance (including the use of harsh cleaners). Leon Soft is also heat-resistant and is compatible with some underfloor heating systems. The French Couture collection is certified by GUT, a German body which endorses environmentally friendly floor coverings.
Balsan carpets: the art of living, French-style!
Balsan's designers and technical experts create exceptional quality luxury multi-format carpets (broadloom, tiles and strips) which enhance both your hotel's image and your customers' wellbeing.
French Couture, Carré Couture, Dare Your Dreams, Territoires and more With our exclusive, custom carpet designs, give your interiors innovative, stylish and luxurious textile floorings.
At Balsan we are known throughout the world for the quality and elegance of our collections and our renowned carpets are recommended by numerous interior designers and decorators.
Full Colors: making it even easier to care for your hotel carpet!
Cleanliness is key to your hotel's image and essential for customer satisfaction.
Caring for your carpet is easy with Full Colors solution-dyed polyamide textile floorings:

the pigment is integrated right through to the fibre's core, meaning the carpet is more resistant to stains as well as sunlight;
if mud, coffee or food stains mean your carpet or rug needs a deep clean, Balsan designs can withstand even the harshest cleaning products.
Choose carpet for the best sound insulation
Suitcases with wheels, high heels, children running in the corridors… Noise is a nuisance that hotel guests dread the most.
Give them the gift of silence at breakfast time, during their afternoon nap and when they are relaxing after a busy day at work.
With a thick carpet, impact noise is reduced by 25 to 34 dB.
For hard flooring such as PVC, tiles or parquet to achieve the same level of noise reduction, it would need to be 60 cm thick!
Adding sound-proof inner layers under broadloom carpets or carpet tiles and strips provides even greater sound insulation.
Technical details
Features
Composition
100% solution dyed nylon
Structure
Moquette à velours Coupé – Technologie CYP Colortec+
Total weight (g/m²) - NF ISO 8543
2670 g/m²
Tightening - NF ISO 1763
46
Impact noise insulation
ΔLw 30 dB
Airborne noise absorption
αω 0.25
Antistatic velvet
2kV
Thermal resistance
< 0,15 m² C°/W
Design repeat : Width x Height (cm)
396 x 732



Customisation
From an idea to completion in a single step
Choose Balsan's personalisation option and carpet your space a thoroughly different way.

Collections
Because there is a story behind every product, Balsan invites you to explore the collections.