Take a Walk The tiles that transport you to the forest…
Eco-friendly carpet tiles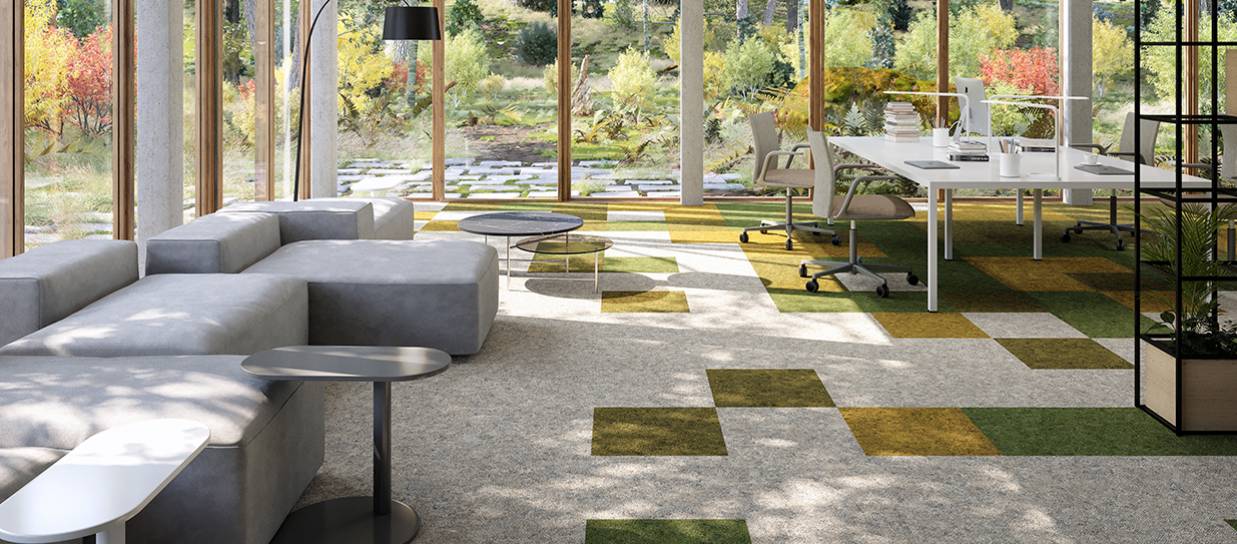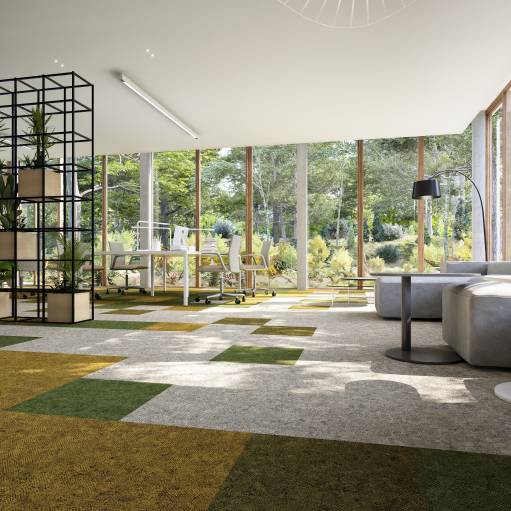 Eco-friendly carpet tiles
"Cities should be built in the countryside," a Belle Époque writer once joked. What if, instead, we brought the woodland to the office? This is Balsan's objective with its Take a Walk carpet tiles, which adorn workspaces with the hues of the undergrowth: the browns of soil and bark, variations of green, the shades of autumnal leaves, and the greys of rocks or certain plants. But it's not just the colours that count!
The distinctive texture of the Take a Walk office carpet tile evokes forest trails sculpted over the seasons by ramblers' footsteps. The eye appears to detect flecks of moss, layers of leaves and fragments of branches... The interplay of light and shadow characteristic of the undergrowth further accentuates this organic, irregular effect.
The eco-friendly Take a Walk carpet tiles feature 100% recycled and recyclable Econyl® piece-dyed yarn for a reduced environmental impact. They are available in 20 colours and can be laid monochromatically for a soothing effect or in an array of shades to energise the space and play with the hues of outdoor gardens. The 650 g/m2 tufting is lined with BBack backing as standard to absorb unwanted noise, such as high heels, scraping chairs, dropped items, and so on.




Technical details
Features
Composition
100% regenerated nylon ECONYL®
Structure
Carpet in tiles, Tip Sheared structured loop pile
Total weight (g/m²) - NF ISO 8543
4000 g/m²
Tightening - NF ISO 1763
49
Impact noise insulation
ΔLw 25 dB
Airborne noise absorption
αω 0.20
Antistatic velvet
2kV
Thermal resistance
< 0,15 m² C°/W



Classification
N° Green Label Plus:
GLP100125

Customisation
From an idea to completion in a single step
Choose Balsan's personalisation option and carpet your space a thoroughly different way.

Collections
Because there is a story behind every product, Balsan invites you to explore the collections.