LES BEST DESIGN 2 Collection
Energy inspired by graphic design
The signature products from Balsan's Les Best Design 2 carpet collection have been updated.
There are also some new additions! 
The iconic Les Best Design 2 carpet collection has been renewed and extended under the direction of our style studio; the team is always on the lookout for lasting interior design trends that will endure season after season. The power of design and the energy of graphic style breathe life into the patterns in this collection of inspired and timeless designer carpets. These are stalwart performers in intense and lasting colours that harmonise perfectly with our Les Best range of plain carpets. They're perfect for adding a designer touch to the floors of your communal areas or hotel interiors.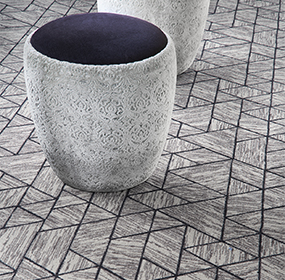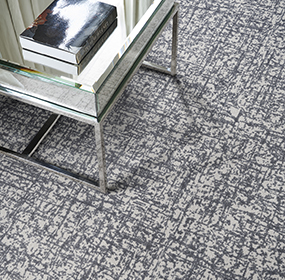 The Les Best Design 2 collection includes 11 patterns, each of which is available in several colourways. From linear patterned carpets like Alinéa or Casual to the dotted Amiral, from the Japanese-style Kabuki to that most British of looks - Tweed -, each pattern injects real personality into your interiors. The superior quality of these decorative designer carpets guarantees you greater acoustic comfort (acoustic insulation 0.25) and high resistance to wear and light (U3SP3E1C0 classification). They are also easy to care for. Last but not least, each pattern is designed to be easily joined.

Customisation
From an idea to completion in a single step
Choose Balsan's personalisation option and carpet your space a thoroughly different way.

Collections
Because there is a story behind every product, Balsan invites you to explore the collections.