CANOPY TO BARK - MACRO MICRO collection
Vision - CTB - Planks A natural structure in tile format.
Beauty is in the eye of the beholder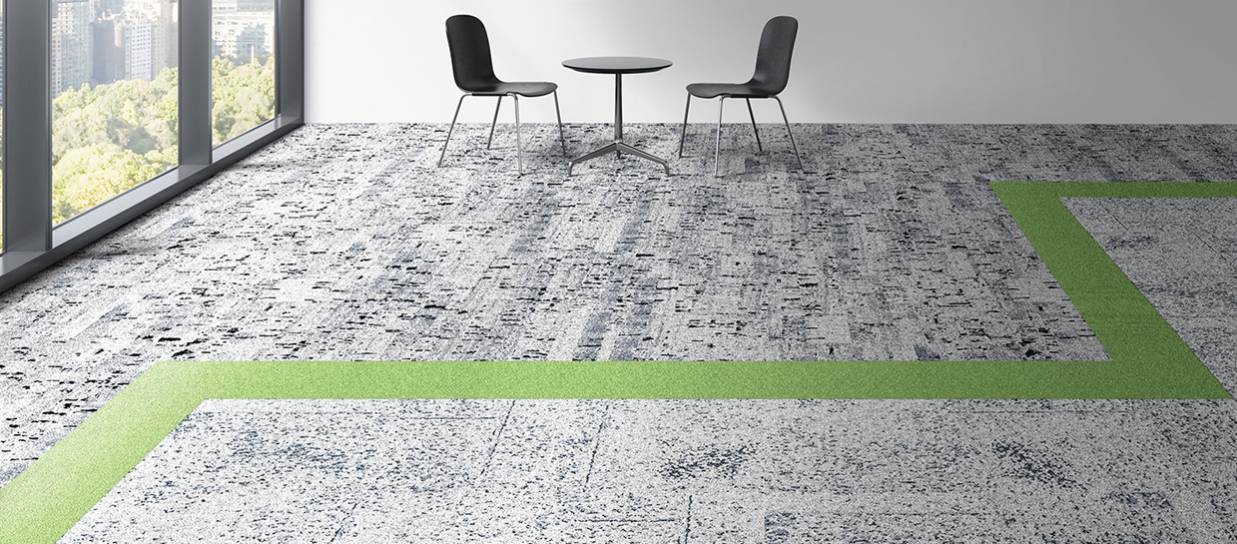 Beauty is in the eye of the beholder
The second focus length of the Macro Micro – Canopy to Bark collection, Vision, gets closer to the trees, giving a better look at the intertwining branches. Narrowing the field of perception, this structured tile brings new details to the floors of service sector spaces. Vision - Planks can be combined with other products in the collection: Scope, Zoom HD and Zoom HD - Planks. Also with the plain-coloured Pilote² or Pilote 3D.
Because the balance of nature is hanging by a thread, Balsan created Vision using 100% regenerated Econyl yarn so as to be more environmentally friendly. The solution-dyed yarn that makes up Vision means that this carpet tile has increased resistance to discolouration.
Technical details
Features
Composition
100% regenerated solution dyed nylon ECONYL®
Structure
Textured loop pile carpet plank - MBrodery Technology
Total weight (g/m²) - NF ISO 8543
5000 g/m²
Tightening - NF ISO 1763
32
Impact noise insulation
ΔLw 27 dB
Airborne noise absorption
αω 0.20
Antistatic velvet
2kV
Thermal resistance
< 0,15 m² C°/W




Classification
N° Green Label Plus:
100118

Customisation
From an idea to completion in a single step
Choose Balsan's personalisation option and carpet your space a thoroughly different way.

Collections
Because there is a story behind every product, Balsan invites you to explore the collections.