Nice All the bubbling fun of the carnival
A colourful solution-dyed structured broadloom carpet to create welcoming hotel spaces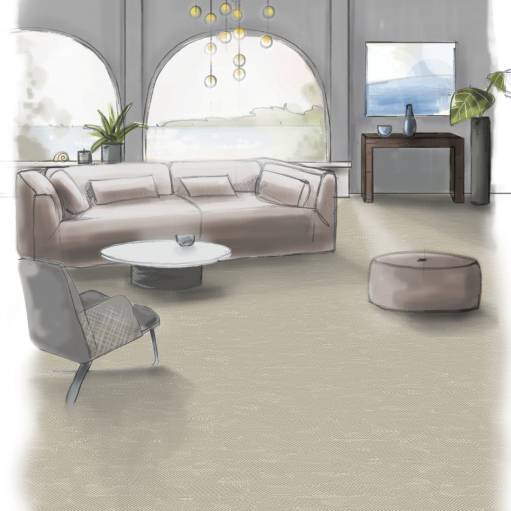 A colourful solution-dyed structured broadloom carpet to create welcoming hotel spaces
Is it carnival time? Anything goes in this design. Everything's allowed, nothing's prohibited – just like on carnival day! Patchwork blends, little Harlequin diamonds, blurred effects, juxtaposed tracks of different sizes… Everything comes together in an anarchic mix, creating the most exuberant of floor coverings you could possibly imagine for a monochromatic floor! Nice is a luxury carpet that has it all: a 1250 g/m² weight for unbeatable comfort, solution-dyed fibres for easy maintenance and great acoustic performance for all your communal areas. If you don't know how to choose the right carpet for your interior, have a look at our advice pages.
Technical details
Features
Composition
100% regenerated solution dyed nylon ECONYL®
Structure
Tufted carpet, Level Cut Loop pile
Total weight (g/m²) - NF ISO 8543
2520 g/m²
Tightening - NF ISO 1763
50
Impact noise insulation
ΔLw 27 dB
Airborne noise absorption
αω 0.25
Antistatic velvet
2kV
Thermal resistance
< 0,15 m² C°/W
Design repeat : Width x Height (cm)
132 x 130





Customisation
From an idea to completion in a single step
Choose Balsan's personalisation option and carpet your space a thoroughly different way.

Collections
Because there is a story behind every product, Balsan invites you to explore the collections.