Atlas HD Sonic Confort In the beginning was stone
May the telluric force be with you!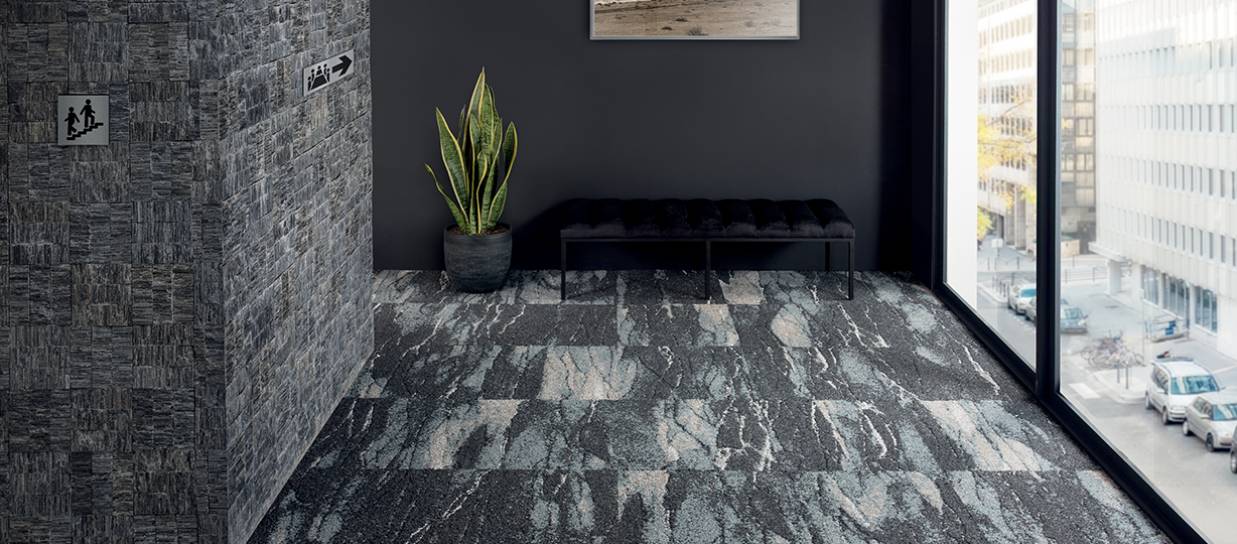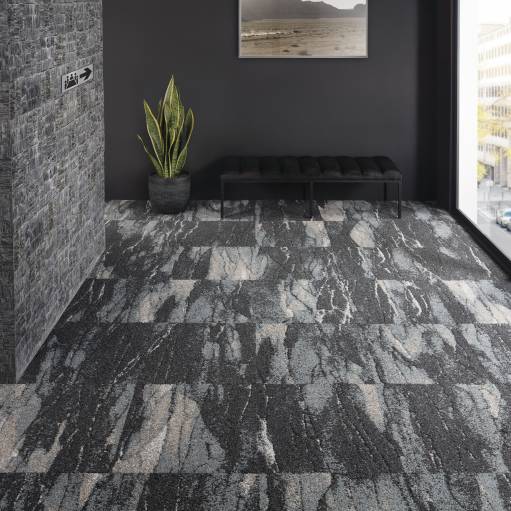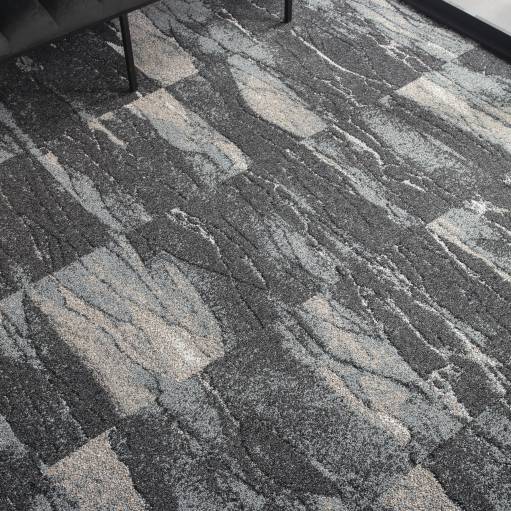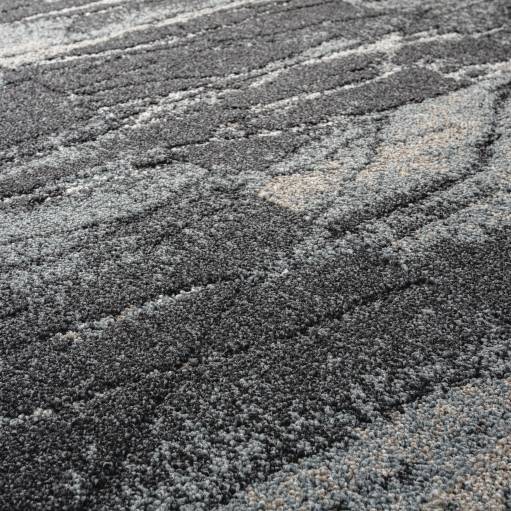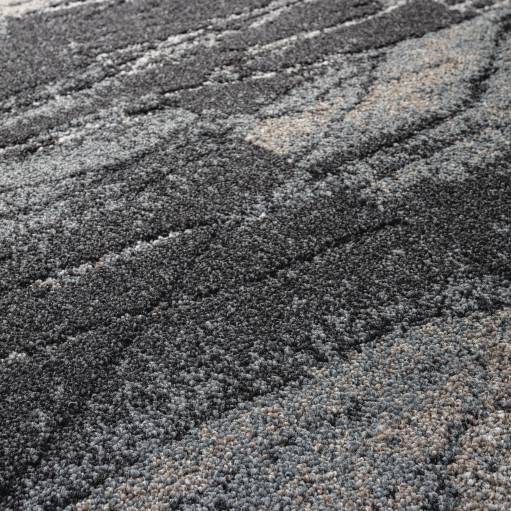 May the telluric force be with you!
Back where it all began, a time that the Greeks called the age of the Titans. Volcanoes are erupting, continents are separating, the Earth's crust is splitting, thermal and tectonic uplift are leading to the formation of mountain chains such as the Atlas Mountains.
The mythical range lends its name to this sumptuous design with an uneven rift effect: irregular veins carve timeless trails in the accentuated anthracite surfaces, releasing an amazing energy and connecting us with our planet's history. In a hall, meeting room or executive office, the dark tones of the Atlas HD structured carpet tiles, enhanced by luminous veins, creates a very classy atmosphere.
With a particularly generous pile of 1,050 g/m2, carpet tiles in the Atlas HD design measuring 50 x 50 cm go perfectly with the other designs in the Wild Nature carpet collection and also with the unpatterned (Pilote², Nexus etc.) and LVT carpet coverings (Symbiance). These juxtapositions immediately create spaces of differing intensities.
Atlas HD has a Sonic Confort acoustic backing for improved walking and acoustic comfort.




Customise laying
2. Drag the tiles into the configuration tool
Fill
fill all with selected colour
Technical details
Features
Composition
100% regenerated solution dyed nylon ECONYL®
Structure
Structured loop pile carpet tile - MBrodery Technology
Total weight (g/m²) - NF ISO 8543
5430 g/m²
Tightening - NF ISO 1763
38
Impact noise insulation
ΔLw 35 dB
Airborne noise absorption
αω 0.35
Antistatic velvet
2kV
Thermal resistance
< 0,17 m² C°/W




Customisation
From an idea to completion in a single step
Choose Balsan's personalisation option and carpet your space a thoroughly different way.

Collections
Because there is a story behind every product, Balsan invites you to explore the collections.