Cyclades Sonic Confort Like a summer dream
Changing blues in the Aegean Sea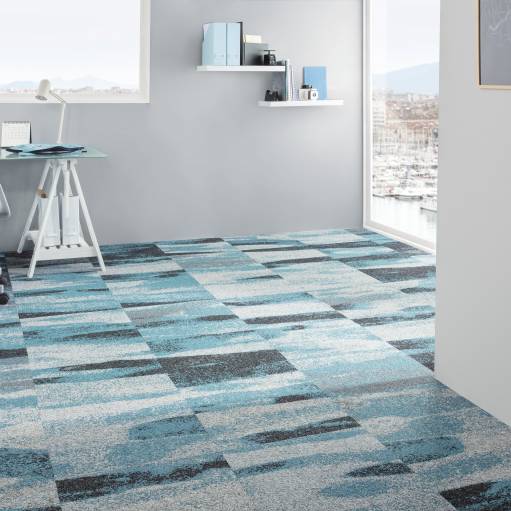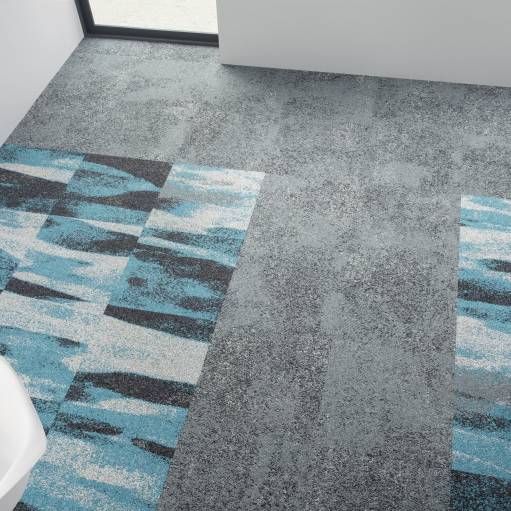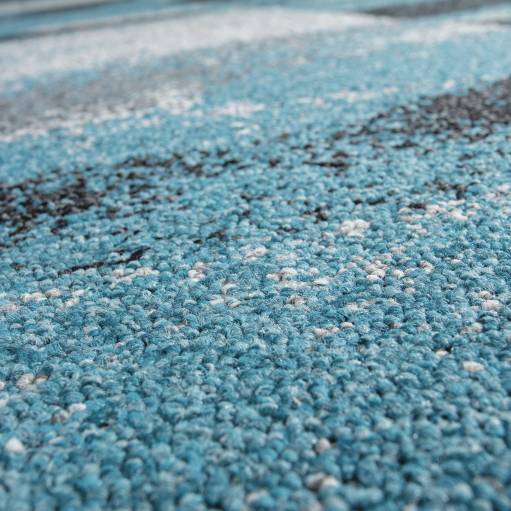 Changing blues in the Aegean Sea
All you have to do is think of the Greek archipelago of the Cyclades to feel like you're in the summer sunshine with views of the Aegean Sea, its sublime blues contrasting with the immaculate white walls of the fishermen's houses. If you go out in a boat with one of them, sailing from island to island, from Naxos to Paros, Delos to Syros, the intensity of the blue changes with the depth and character of the seabed.
These variations are expressed by the carpet tiles in the Cyclades Sonic Confort design, forming gradations, undulations, luminous reflections and shadows of underwater islands. A really gentle mood, evoking the relaxing benefits of water. The undulating variations of blue are ideal for adding a touch of dynamism to a corridor or walkway.
With a comfortable pile of 850 g/m2, structured carpet tiles in the Cyclades Sonic Confort design measuring 50 x 50 cm go really well with the other designs in the thick recycled polyamide Wild Nature carpet collection, and also with the unpatterned (Pilote², Nexus etc.) and LVT floor coverings (Symbiance).
The Cyclades Sonic Confort design is supplied with a Sonic Confort acoustic backing on request.




Customise laying
2. Drag the tiles into the configuration tool
Fill
fill all with selected colour
Technical details
Features
Composition
100% regenerated solution dyed nylon ECONYL®
Structure
Textured loop pile carpet tile - MBrodery Technology
Total weight (g/m²) - NF ISO 8543
5230 g/m²
Tightening - NF ISO 1763
32
Impact noise insulation
ΔLw 32 dB
Airborne noise absorption
αω 0.30
Antistatic velvet
2kV
Thermal resistance
< 0,17 m² C°/W




Customisation
From an idea to completion in a single step
Choose Balsan's personalisation option and carpet your space a thoroughly different way.

Collections
Because there is a story behind every product, Balsan invites you to explore the collections.